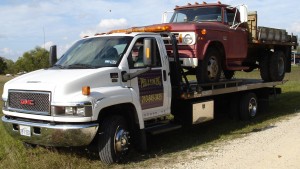 PHIL Z TOWING,will eventually be located at 6360 W Old Us Hwy 90 San Antonio, TX 78227 in Bexar county, after we build, also currently known as 6360 Enrique Barrera Parkway…
Currently we are located in the : 78253, 78245,78251 area codes. We do serve many areas beyond these so feel free to call for a free quote.
The towing business for all practical reasons is a mobile service and as such trying to find a tow truck located close to where you need it based on business locations does not necessarily work.
It is not as simple as buying a pizza at the closest restaurant to your location. Your best bet is to call(210)845-3435 and see if Phil Z Towing is traveling through your neighborhood or scheduled nearby.
The cost of the job depends on our traveling distance to you and if we have other scheduled jobs in your immediate vicinity, So if you know someone that also needs a car towed and the jobs are close by in terms of pickup and drop off locations, we may be able to give a better price on each job. 78253,78245.
Mailing addresses 471 Cr 387, San Antonio. Texas 78253 & 439 Shadbush st, San Antonio, Texas 78245
WARNING; Proprietary information on this web site; all content, pictures included are private property, using any information is forbidden, without express written consent from owners, past consent does not entitle you to present and future consent as of the inclusion of this warning..