For a free quote for your towing service needs in and around San Antonio,Texas.
Serving;78238,78240,78245,78250,78251,78252,78253,78256,
78254,78245, plus many other areas not listed.  Rollback Tow service available.Quicker towing Potranco rd and Ingram rd areas near hwy 151 and hunt lane.
To Call:Phone# (210)845-3435
To E-mail: phil@philztowing.com
Physical mailing addresses 471 Cr 387, San Antonio Texas 78253 & 439 Shadbush street, San Antonio TX 78245
 Physical Business location, (waiting on building permits), 6360 West old US Hwy 90, San Antonio, Texas 78227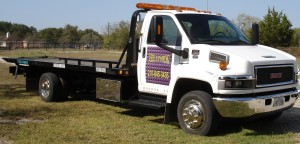 PHIL'Z TOWING A1 service that $aves you buck$!  Call for your FREE quote, our daily rates for professional service will surprise you! 210-845-3435 Keep this # Just in case your car decides to shut off and leave you stuck somewhere.
We have been towing in San Antonio since 2008 we are TDLR "Licensed and insured under our official name "Fountain Rock Classic Cars" We are DBA,(Doing Business As) "PHIL Z TOWING"
It always seems to happen when you least expect it, your car quits and you are stranded ! 210-845-3435, Be prepared keep our # 210-845-3435 with you!
PHIL Z TOWING  Rollback, flatbed, wrecker, Towing Service, reasonable, honest and fair one set price rate for the specific job. Some have said our rates are cheap, but we provide detail oriented service we pay attention to the details.
Please print this page pass it on, show you care give our phone # to your friends & loved ones.
!!!!THE  HIGHWAYS  CAN  BE  A  DANGEROUS  PLACE  TO  BREAK DOWN!
PLEASE Stay in your vehicle or get to a safe place to wait for help, standing on the side of a busy highway is very dangerous other motorists not paying attention can hit you!
Also debris falling from vehicles and trucks can cause sever injuries!

We are part of the professional towing community & are here to help get you to safety.
Quicker response near, Sea World, Hwy 151,Hwy211, Potranco,Hunt,Ingram rd, Marbach rd, Talley, Wiseman, 78253,78245.
78238,78240,78250,78251,78252,78253,78256,
78254,78245
#TOWINGSANANTONIO,#TOWINGINSANANTONIO, #TowTruckSanAntonio,#SeaworldHwy151Towing#Potrancordtowtruck