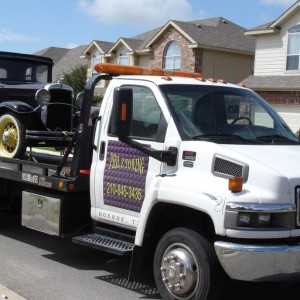 Our World has been changing very rapidly, computers have been a blessing and a nightmare for small businesses at the same time.
Years ago all businesses where published in one all inclusive phone book, if you were in business your customers could find you and if you did good work or bad, the news would spread from word of mouth as people would discuss their experiences, fast forward to 2021 and there is no longer one phone book, there are several phone books and a multitude of web sites that tout themselves as comprehensive directories, in reality they are merely holding businesses hostage for money, either you pay them or you don't exist and with so many sources to search, it is getting increasingly difficult to reach a fraction of, let alone all, customers seeking your services or products, businesses are being pitted against each other!
We are existentially being forced into a war over being visible and whomever is willing to damage themselves the most financially,  paying the highest dollar, gets visible, but at what cost? Who do you think pays for that in the end?
The advertising costs come out of the profits of the business, less hard earned money for employees, equipment, and investors, Also you guessed it the bill for the product or service will be higher or the quality will be lower.
Now there are online reviews some true and some fake, in reality very few people take the time out to leave a review on a business unless you prompt them or they just want too, this takes time.
Here are some actual real customer reviews from our customers.. There are others on line posted in various sites, we will try to copy them and post them here as we come across them..
Welcome To PHIL'Z TOWING! We carefully transport your vehicle at a fair price. Free quotes call us now =) 210-845-3435 WE ARE A REAL BUSINESS, LICENSED AND INSURED IN SAN ANTONIO, TEXAS! Quicker response typically around hwy 151, Ingram, Potranco, hunt lane, Marbach, Dugas, Culebra rd..
I highly recomend phil "z towing. My car broke down on my way to work. I got a ride to work and check prices and companies on the web and Phil 'z was by far the most reasonable. He gave me an exact time and I met him there on my lunch break. Paid him and he towed it to my home. No hook up fee. I told him how far it was and he gave me a flat honest price which beat all the rest by $10.00 to $20.00. Great guy to deal with.
Thanks for everything, Jon

my car broke down off of Valley Hi buy the post office and I called Phil'z to come get it…He is a likeable guy, very respectful and treated my 2000 Kia Sophia(not a great car anymore) like it was a 2010 Camaro. Let me ride along with him back to my house and even called because he was running a bit late! Very Good service and treats military and their spouses right! Will definitely recommend to friends!

Philz is prompt and flexible – he met me at a time of my convenience – Highly recommended.

Needed my car towed from one place to storage. Phil was professional and friendly. He even helped me push the car up a small hill that was not easy to do by myself. If I need a tow I'm calling phil and will recommend to others.

Price was the lowest I found in town.

Needed my toolbox moved.Phil did an excellent job and was flexible.I tipped him the first time he moved my toolbox.The second time I didn't have as much money and he agreed to do it for less.Haven't met many people these days with as much class and a pleasure to do business with.Highly recommended.

 #reviewstowingsanantonio #flatbedtowingsanantonio #reviewsphilztowing

 WARNING; Proprietary information on this web site; all content, pictures included are private property, using any information is forbidden, without express written consent from owners, past consent does not entitle you to present and future consent as of the inclusion of this warning.