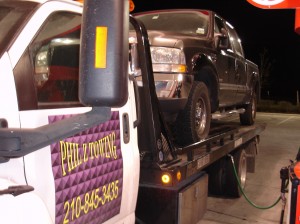 Call PHIL Z TOWING(210) 845-3435 For a free quote to help with flatbed towing service needs in and around San Antonio,Texas.
Towing roadside Service nearby 78238,78240,78245,78250,78251,78252,78253.,78256,
78254,78245………….., plus many other areas not listed.  Rollback Tow service available. Quicker towing response times near Potranco rd……………,  Ingram rd…………… & marbach…………. areas, near hwy 151…………. and hunt lane……………San Antonio, Texas
To Call:Phone# (210)845-3435
To E-mail: phil@philztowing.com
(Mail correspondence only) mailing addresses 471 Cr 387, San Antonio Texas 78253 & 439 Shadbush street, San Antonio TX 78245
 Physical Business location, (waiting on building permits), 6360 West old US Hwy 90 (Enrique M Barrera pkwy) , San Antonio, Texas 78227
#philztowing #flatbedtowingpotranco
WARNING; Proprietary information on this web site; all content, pictures included are private property, using any information is forbidden, without express written consent from owners.